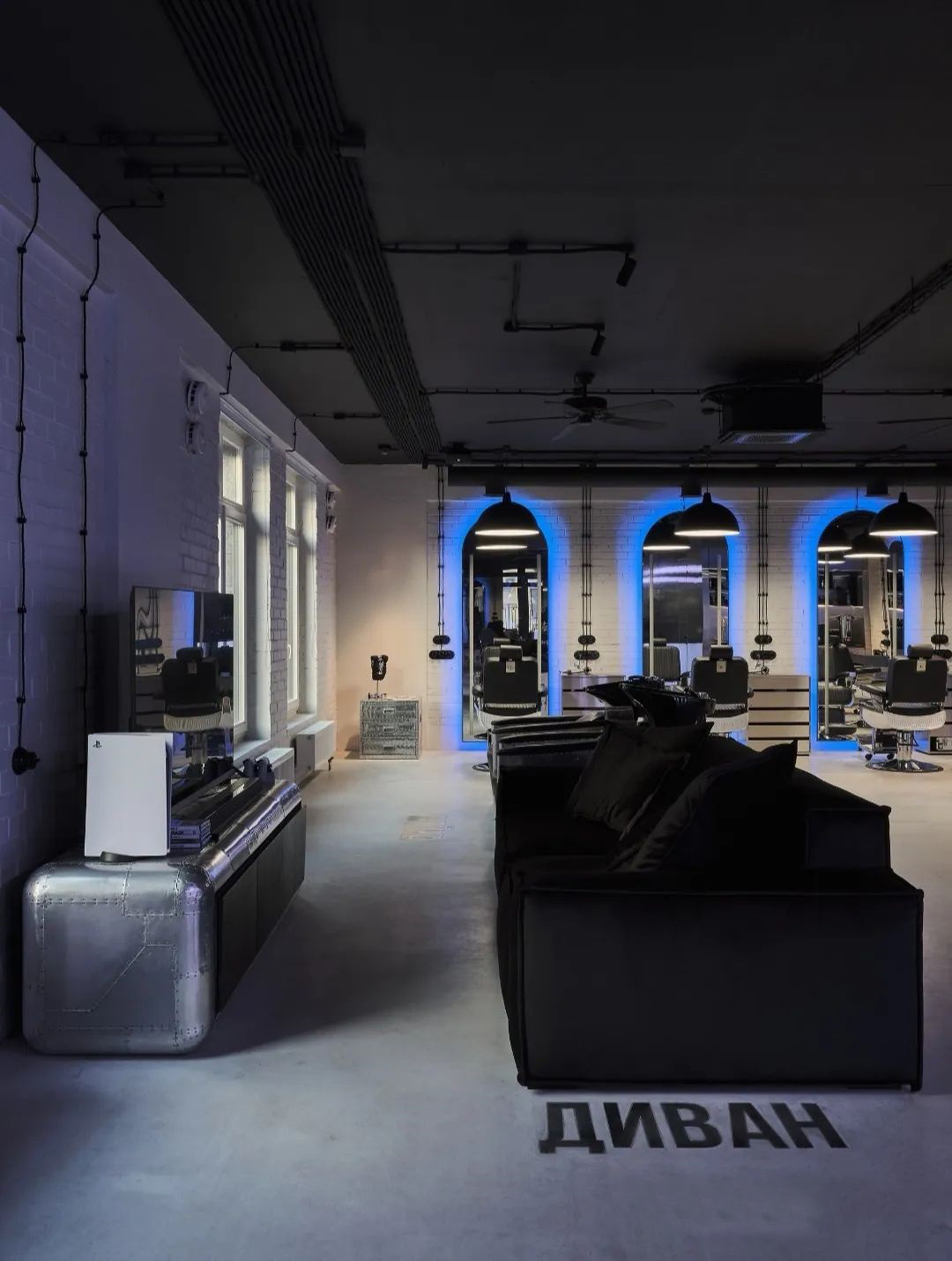 More and more attention to the appearance of modern men so that the barbershop has become an important part of the popular part of the city, different styles of Barbershop emerge in an endless stream, have seen the reproduction of American classics, simple European and other Barbershop, may wish to take a look at the modern industrial mix retro and future elements, bring you a different metallic charm.
With a dark masculine color scheme and metallic materials and angular shapes, it creates a tough industrial Barbershop. The silver metal home with a sense of age is matched with a soft light sense, and the retro style is released in the hardness.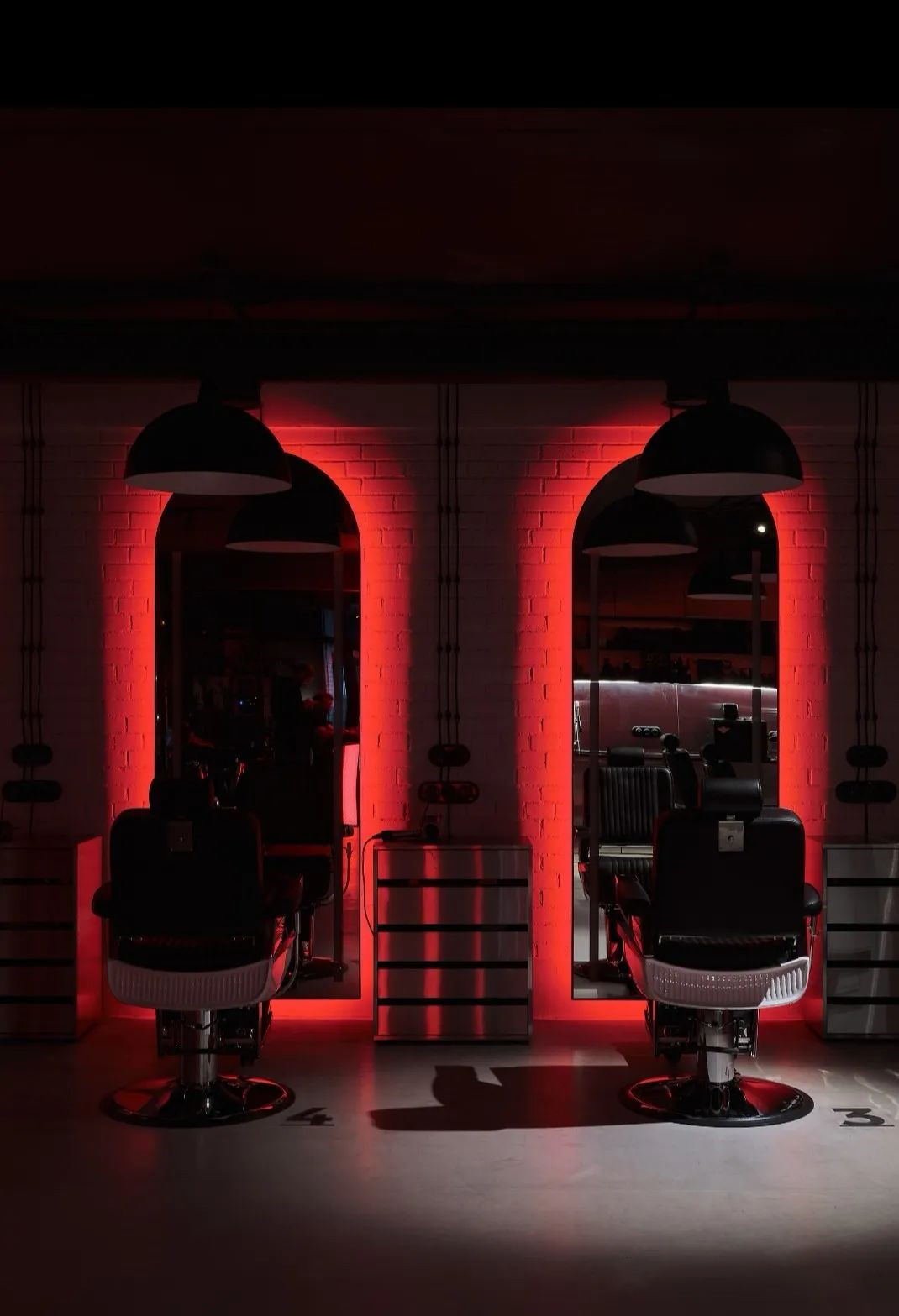 The overall darkness of the light, the highlight is in the hidden color-changing light strip behind the floor-to-ceiling mirror, sometimes enthusiastic and sometimes calm. The white brick walls under the illumination of the light fill the sense of ambience. The round chandelier above is perfectly matched with the black haircut chair while solving the light problem when cutting hair.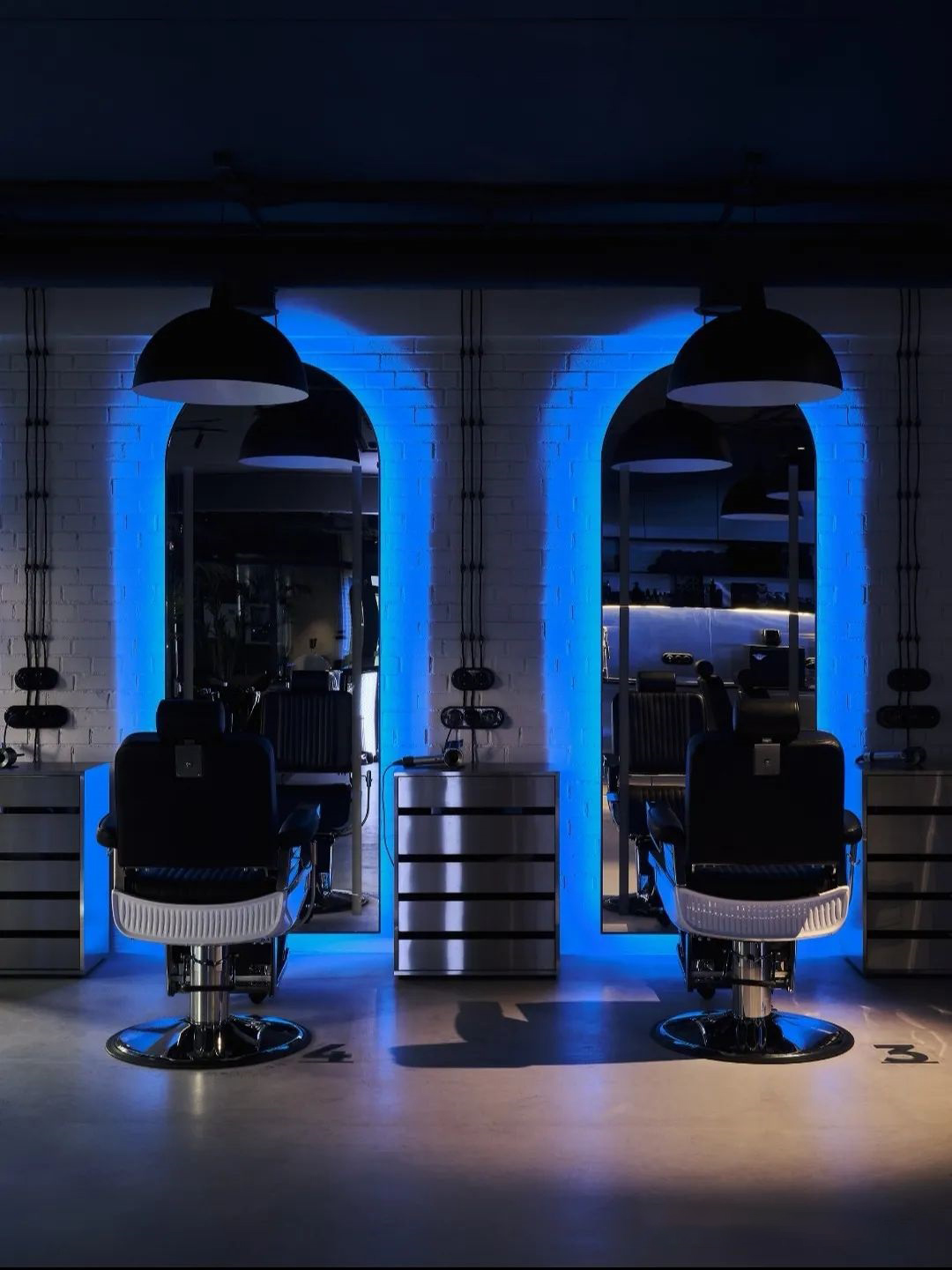 Hair clippings and everyday sundries can be hidden in a silver cabinet between the mirrors.
The space surrounded by blue light sources is only a conversation between you and the designer.
Concealed LEDs combined with shiny stainless steel surfaces create a futuristic atmosphere that creates an avant-garde casual space.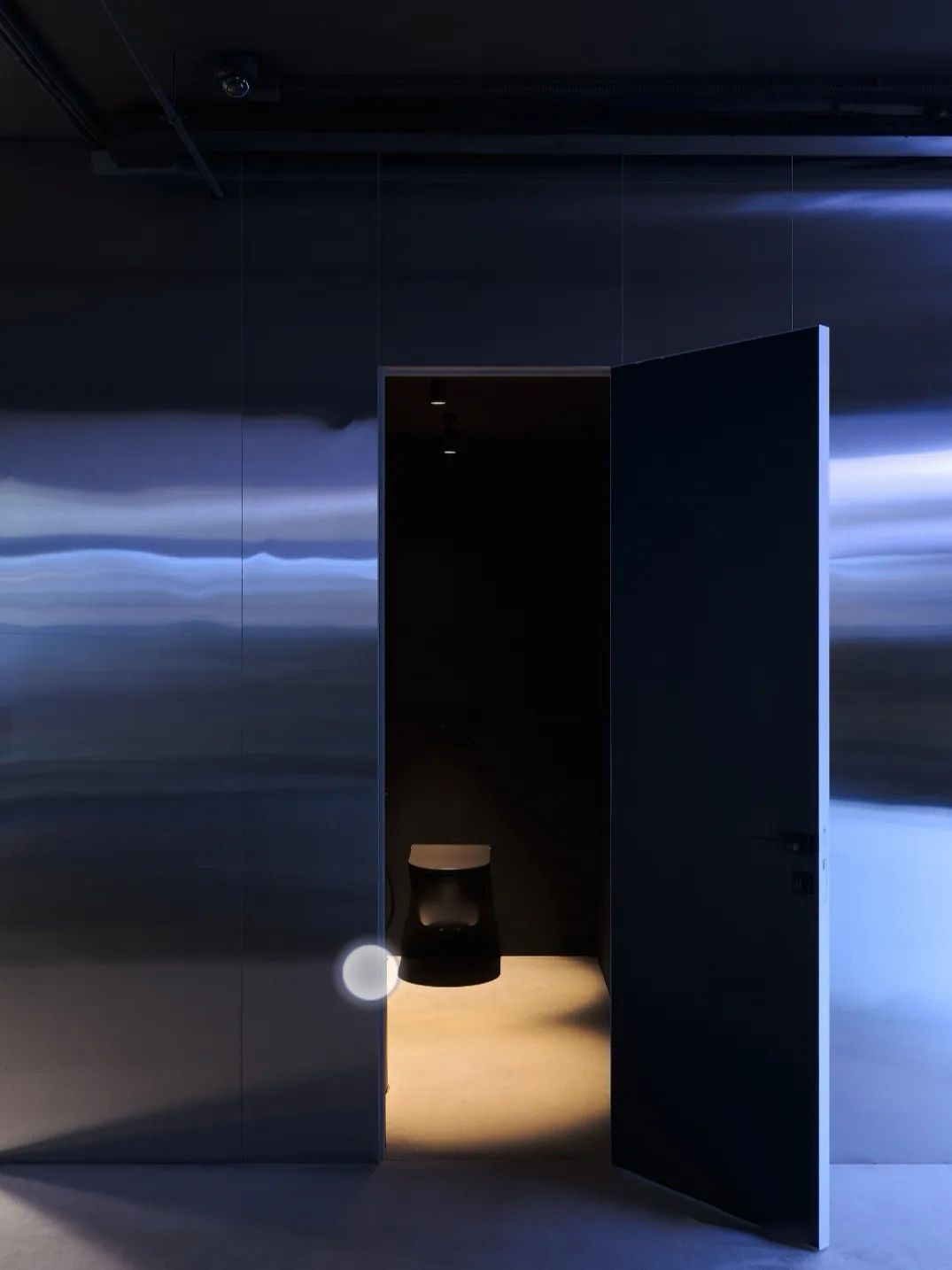 Made of metallic texture, Barbershop exudes a vintage and futuristic charm.