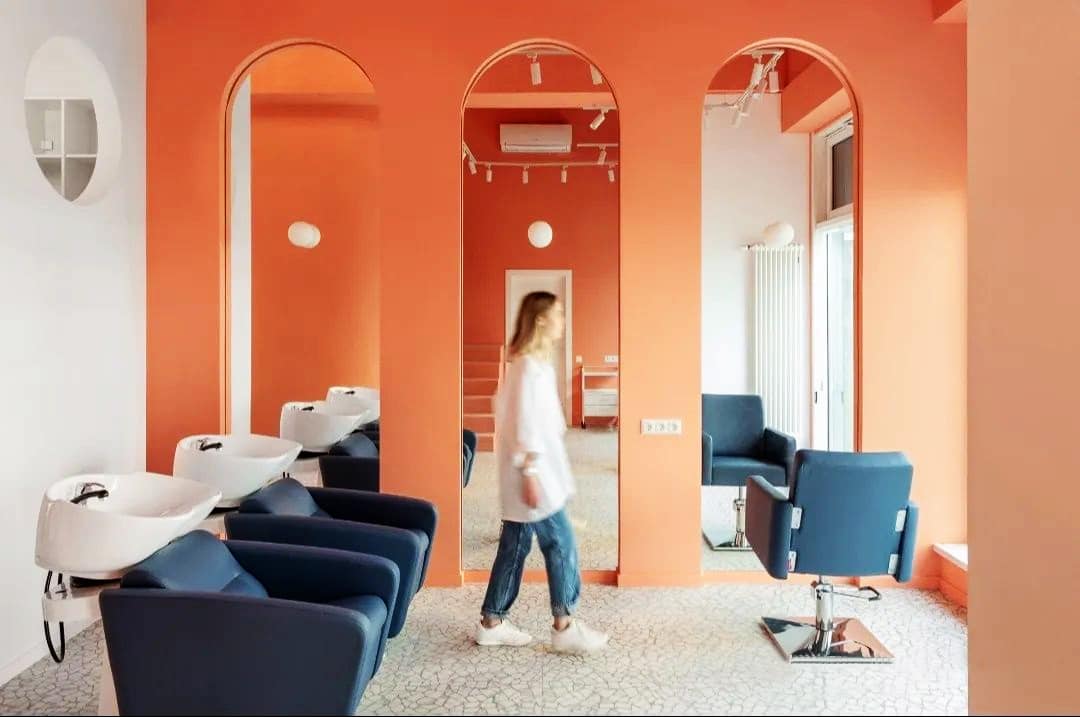 The jumping orange collides with the deep blue, extending a clear world of floating light. Without cumbersome decoration, it creates a different sense of high-end with a blocky surface, and the modernity is full of infinite vitality, function and artistic sense.
The strong visual contrast of orange and white connecting the ceiling through the walls distinguishes the salon into two areas: the haircut area and the other functional areas. At the same time, different types of lighting such as downlights and chandeliers are used to strengthen the identification between different areas and functional areas. Calm and enthusiastic, pure white and orange red, simple and direct expression, releasing the sense of clarity belonging to the energetic young hair salon.
The grayish blue accented by vibrant orange adds a mysterious sense of luxury, and the customer is the protagonist here. Good natural lighting with indoor lighting for better visuals.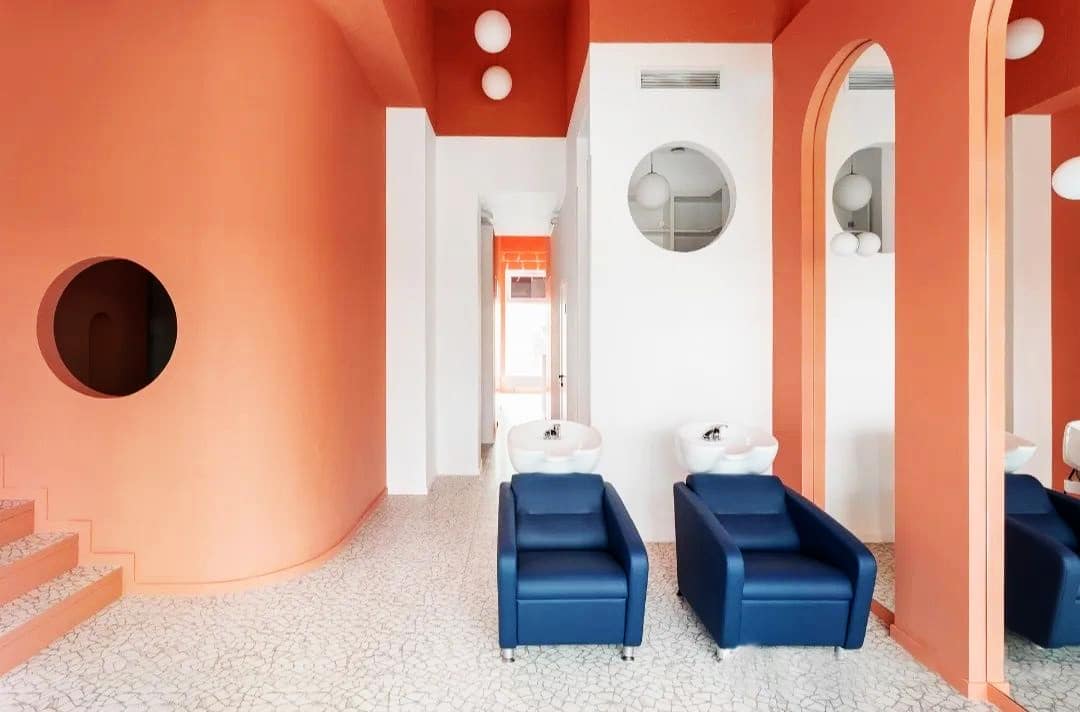 Arched, round and stepped design, simple but interesting, vitality and temperament reflect infinite childlike fun. The circular skeleton design can see different scenes at the same time in different spaces, and the circular design also echoes the white chandelier, which reflects a variety of ingenious details.
Concise and eye-catching and full of vitality, releasing the vitality and enthusiasm belonging to the young hair salon!