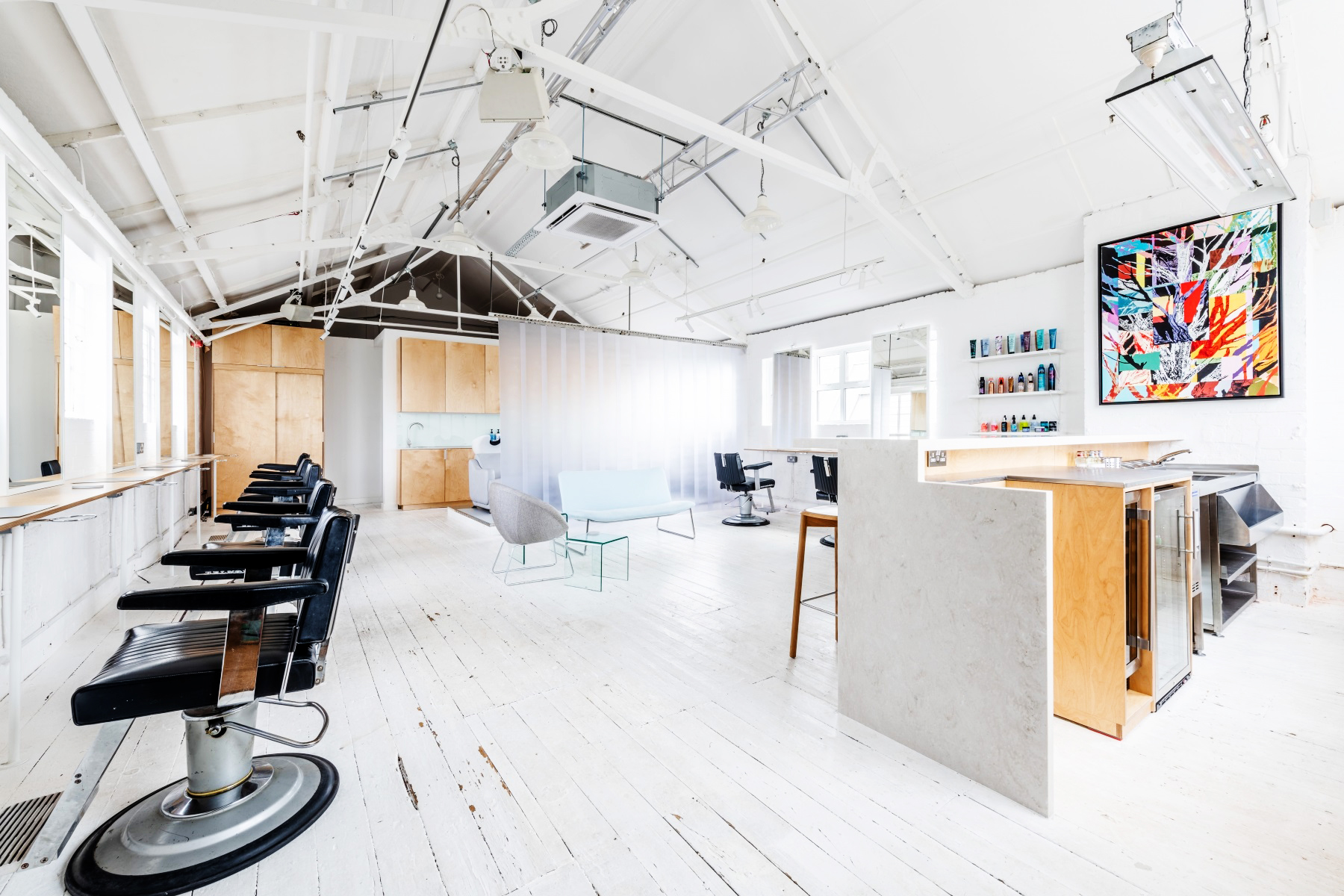 A hair salon with an old paper mill office loft, a separate space covering all the functions of the salon. With an eclectic art style, it creates a comfortable and free space pattern.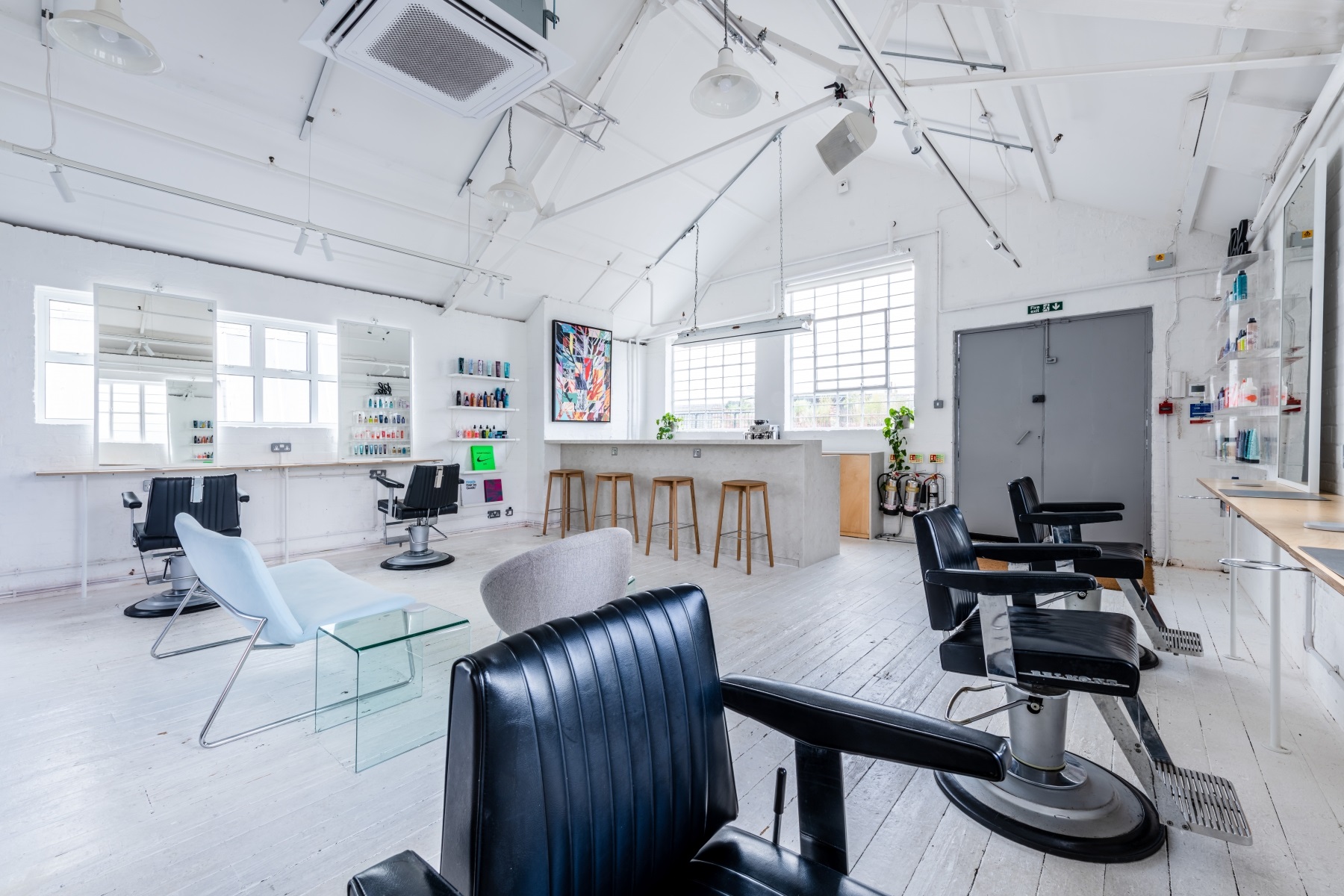 In order to retain the factory style, the original steel frame top design and white floor are adopted, and a large area of white is used. The white steel frame trend connects the overall light source, combined with the natural advantages of the attic, so that the space light is bright and comfortable, while the metallic texture also releases a little industrial wind feeling. The wooden white floor maintains the original sense of age, as if to state the past of this place.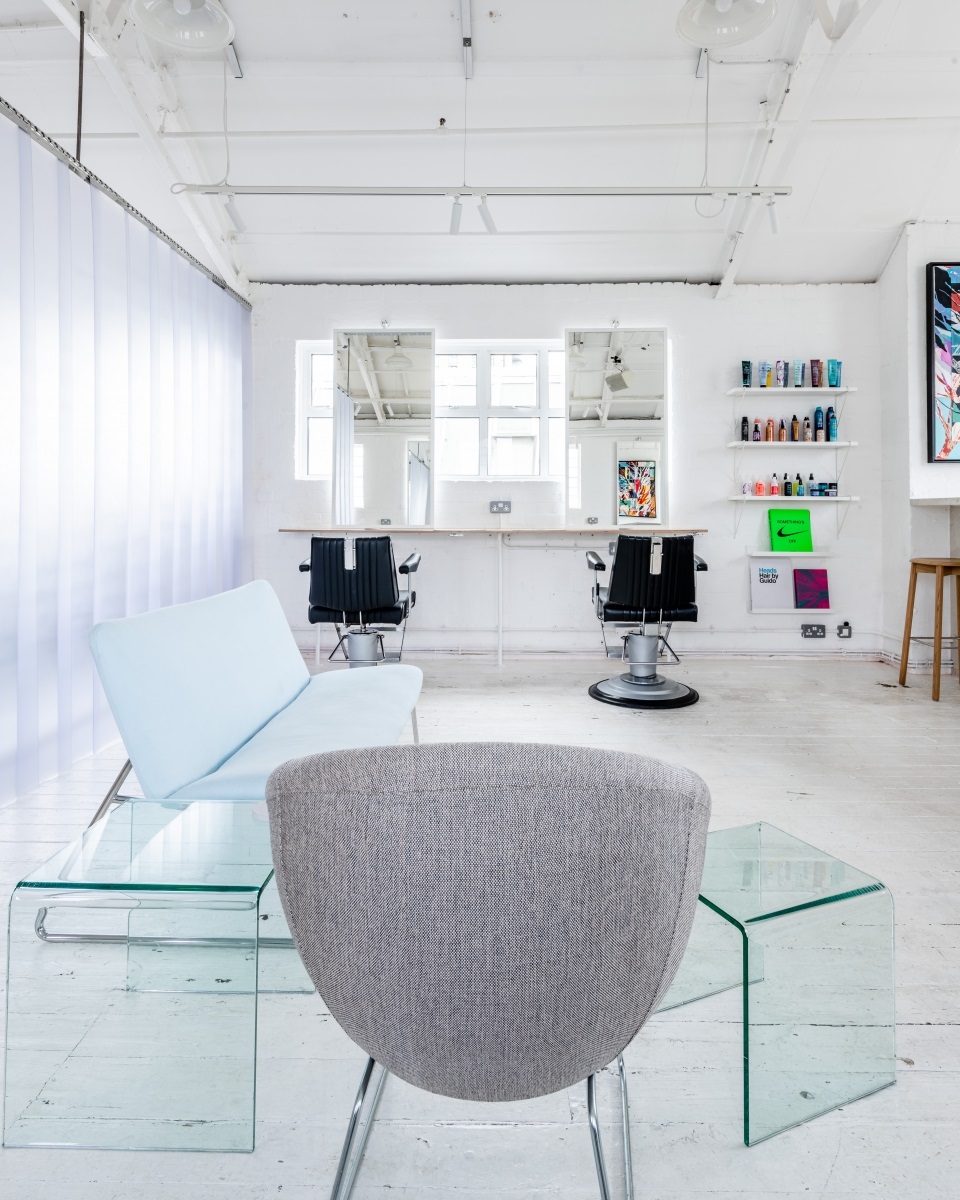 The waiting area is centrally located throughout the space and is a great way to look around. The future style of the glass coffee table is mixed with the simple style of gray and white fabric sofas, which is harmonious and unified.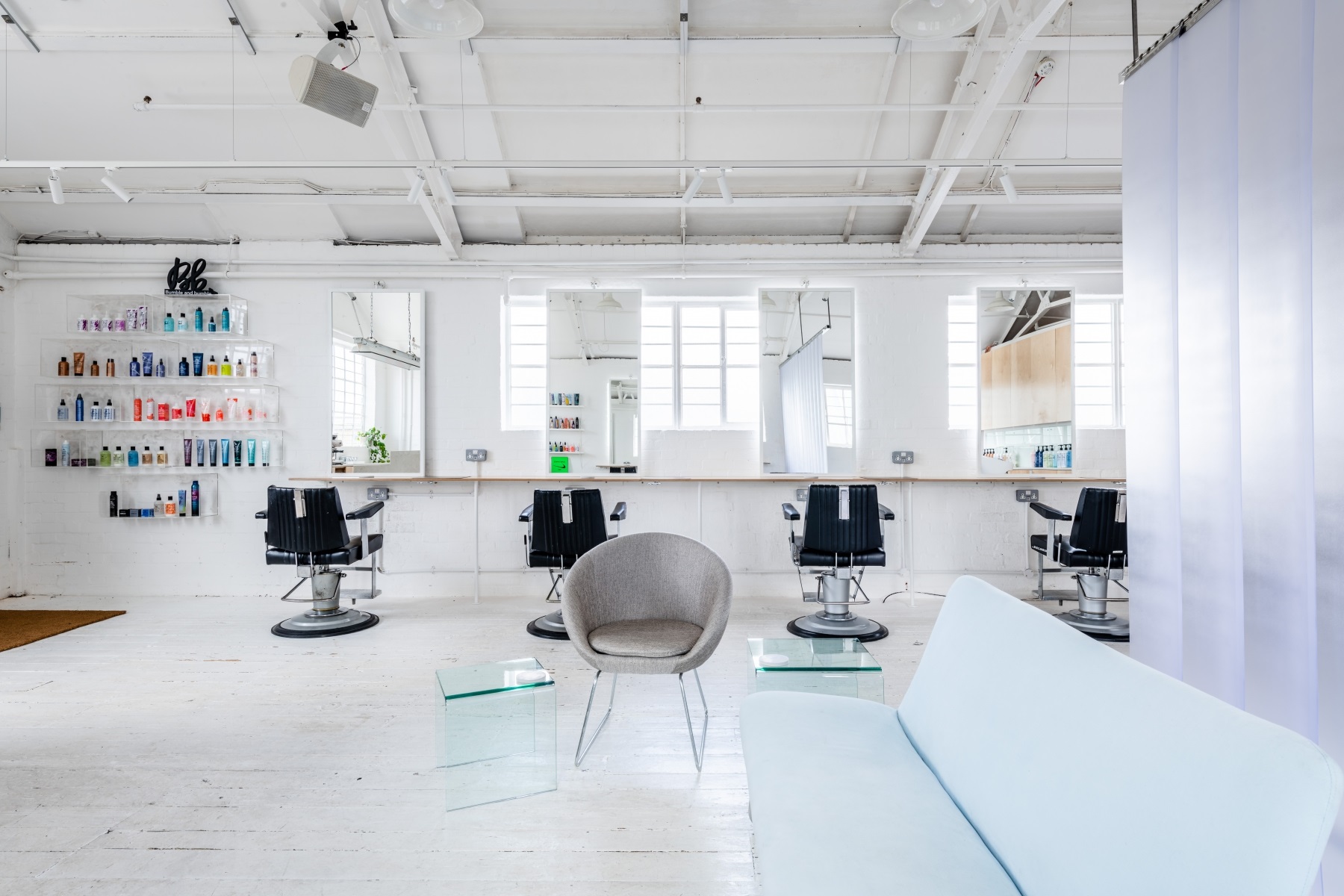 The haircut area is located on both sides of the space, and the simple wooden countertops, white mirror tables and heavy black haircut chairs form the central area of the salon in the principle of subtraction. The white partition is a good storage for all kinds of supplies, and the brilliant colors of the supplies have become the highlight of this space.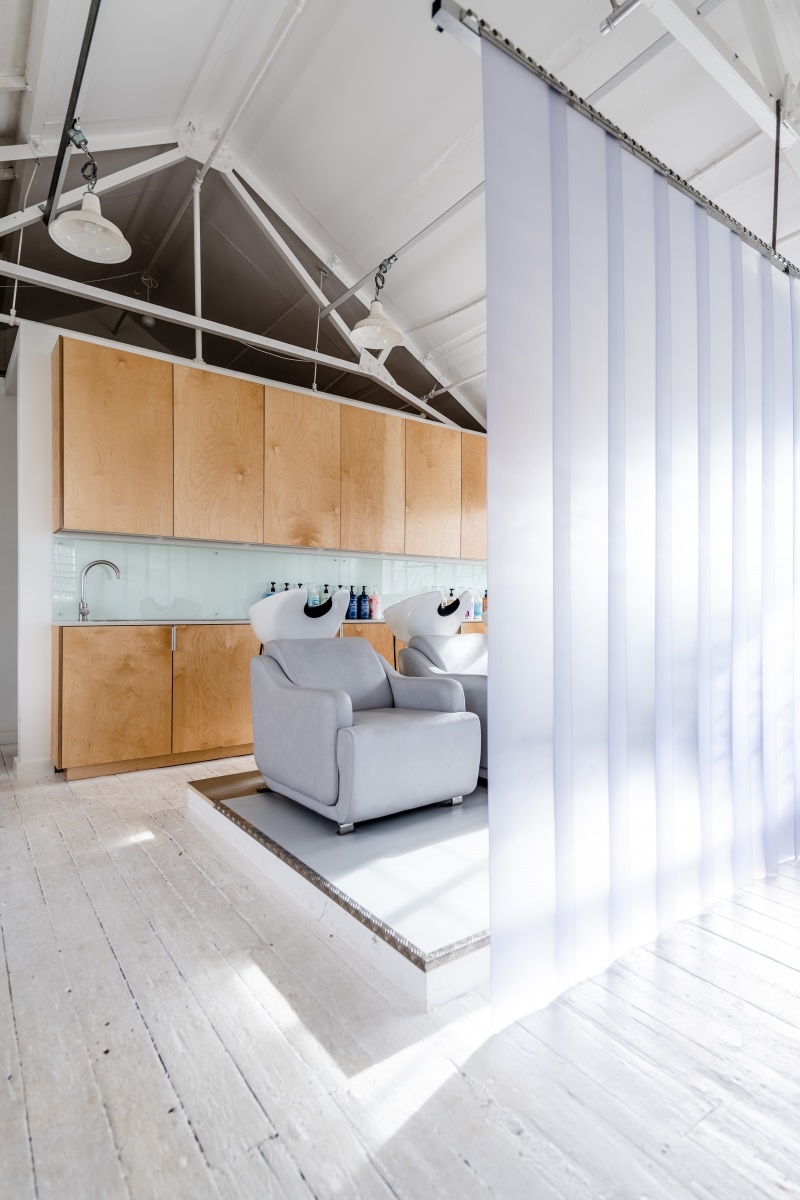 The white moving cord subtly divides the space and retains the sense of transparency. The wash area uses a warm wood texture and tones, and under the bright light, it gives the whole space a soft atmosphere, adding to the customer's sense of experience.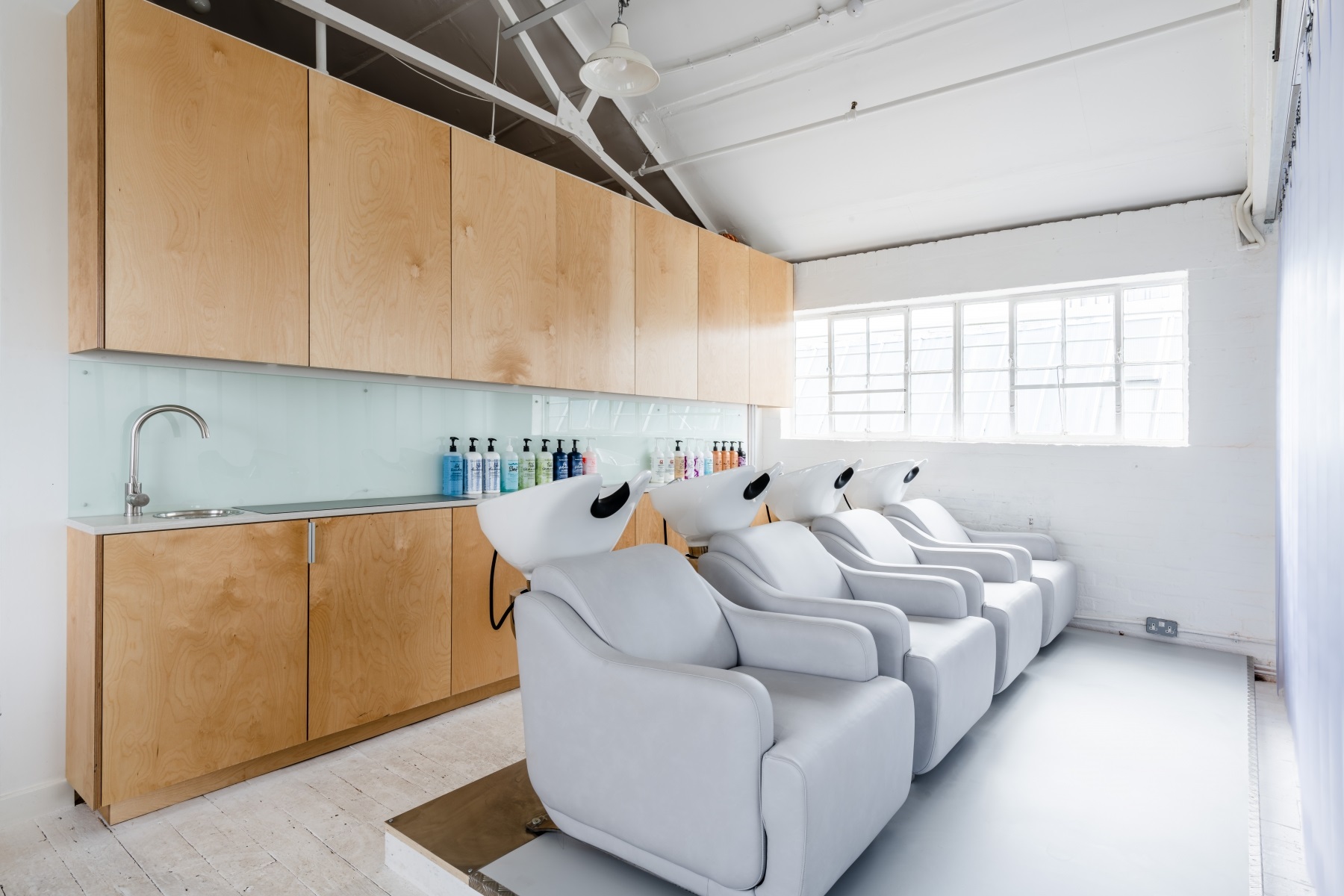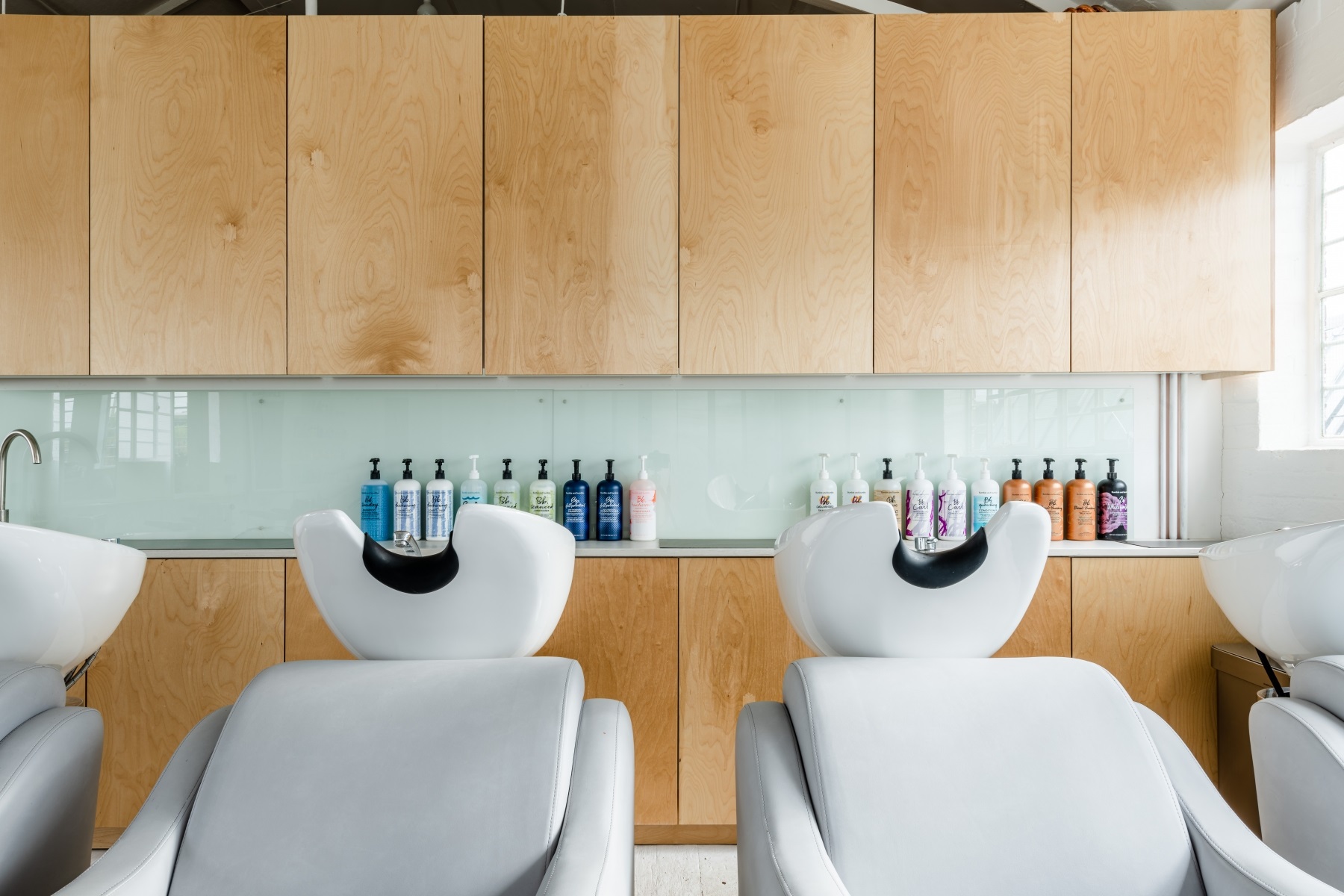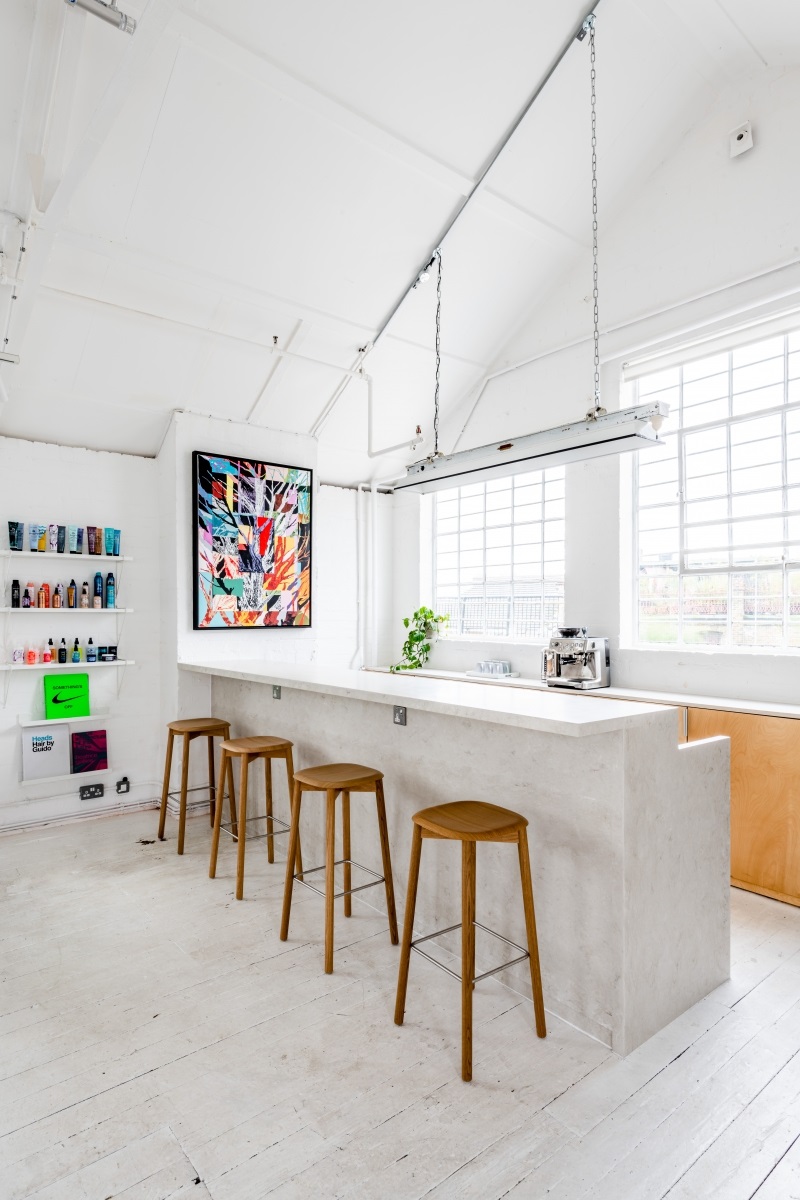 The water bar lounge is the highlight, inviting customers to drink coffee and chat here on weekends, or invite DJs to play D&As for a weekend party. The eclectic frames hanging on the walls are the finishing touch, and the colours and bold pattern prints are refreshing and modern. So it is not only a hair salon, but also a contemporary space for exchanging life and tasting art.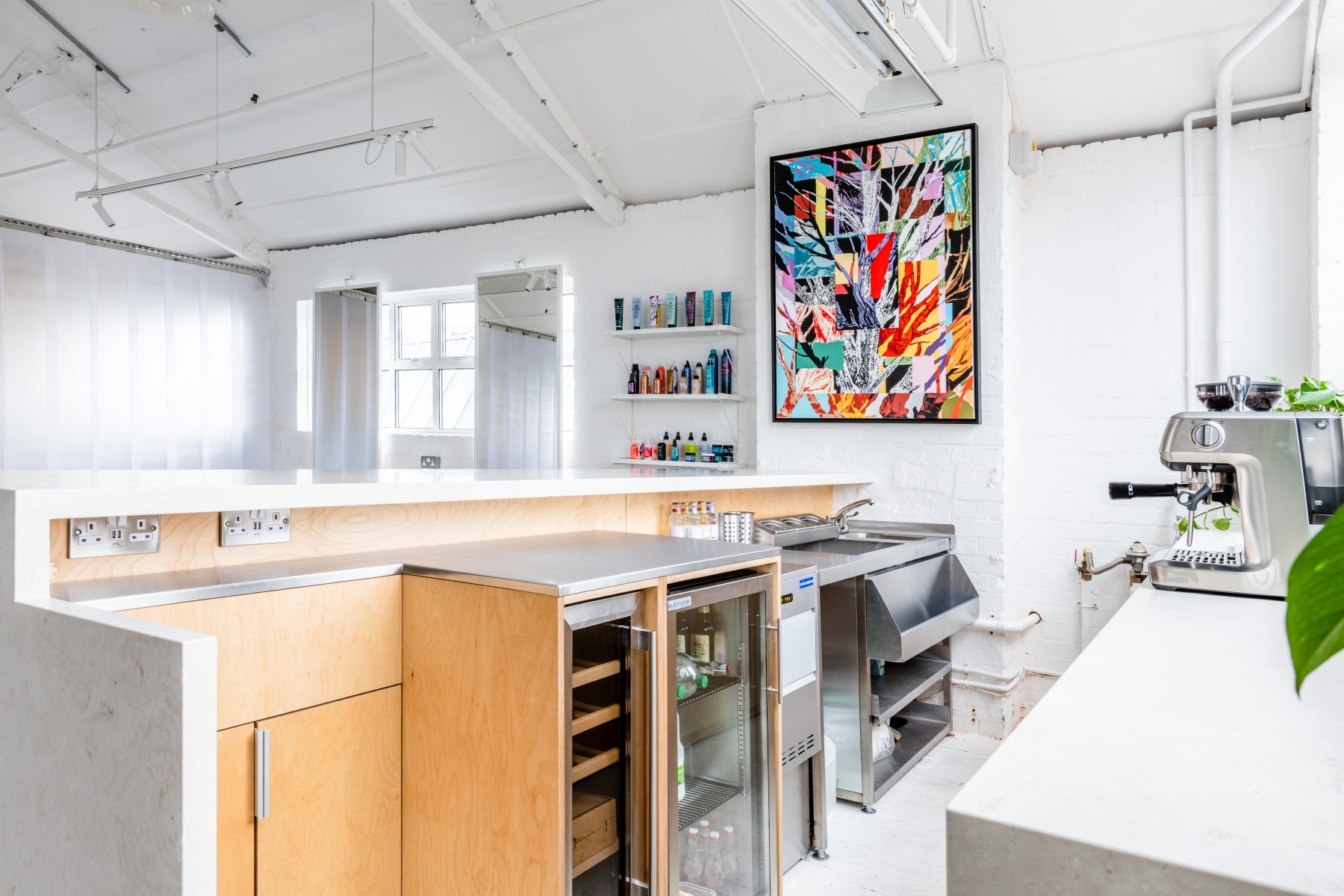 The so-called eclectic art is a hybrid style in fine art. Borrow multiple styles from various sources and combine them. Importantly, eclecticism constitutes little of a specific style of art. It is not a specific style. It can freely arrange and combine any expressionist object. It is an unfettered and diversified style, which is colloquially "mixed and matched" and not uniform style. Although it seems random and does not pay attention to the rules, it is not really a piece of nonsense, but the most essential and valuable parts of other styles are taken and then arranged and reorganized, the purpose of which is to achieve beauty, so the eclectic style is always born in the case of orderly, non-uniform, and not destroying beauty in the mix, and its ultimate purpose is to achieve visual harmony and balance.